Weddings are one of the most beautiful events that require great organisational skills to make this day unforgettable and the most exciting one for the groom and bride. We can help you organise this celebration from an early planning day: find the right space, make guest lists, create a wedding image, put together a budget, choose performers, photographers and etc… We can also offer wedding packages, and arrange day coordination for less hassle and that everything would go according to plan.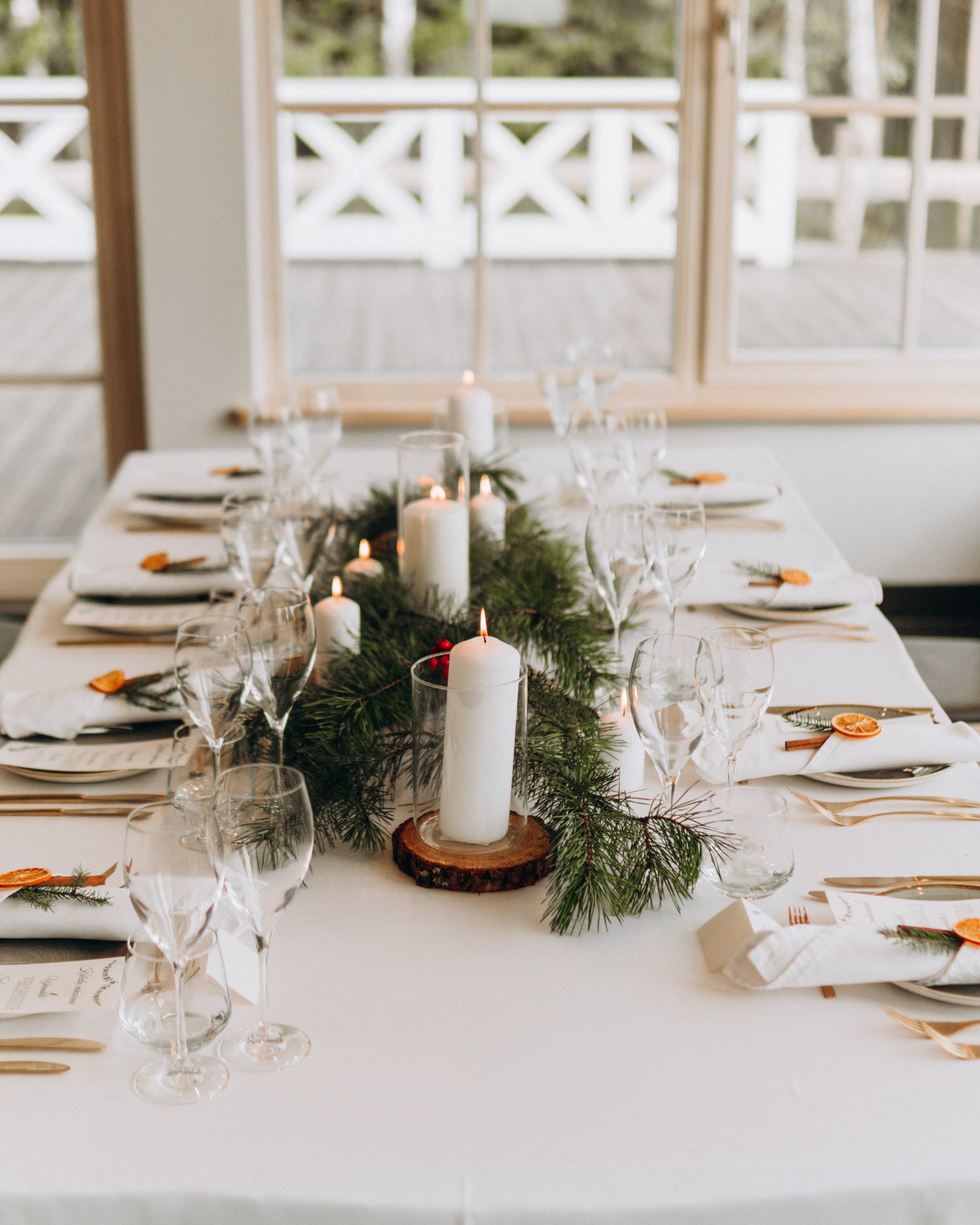 One of the most magical periods of the year is Christmas when you want to spend it cozy and warm. We can help you organise corporate celebrations or just dinner with your loved ones by creating a magical atmosphere that does not go without Christmas decor elements. And what it might look like on your dinner table, you can see in the special Christmas catalogue at the bottom!
Working together with partners, we can help prepare the dinner table. We will help you choose dishes, cutleries, glassware, and create a design off food menus, name cards, table numbers, and seating plan as well as print it in the way you want it.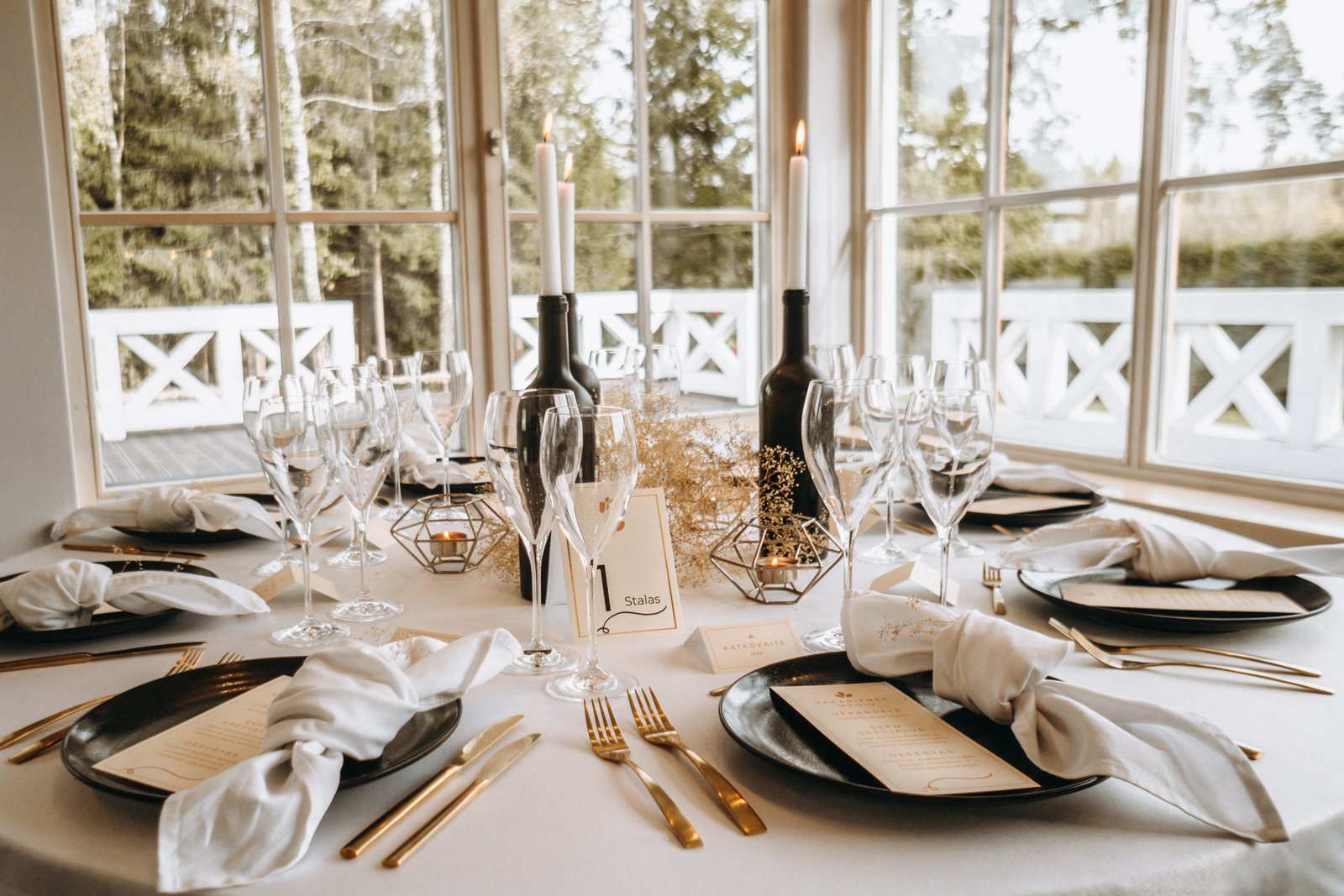 Our decorations are perfect for capturing personal photo shoots. We can help you choose a place, make decor according to individual wishes, and offer talented photographers who will complement your albums!
One of the most interesting events we organise is corporate parties. Before organizing this celebration, we try to get to know the company and its values ​​better so that they are reflected in the event. We can help you choose a space and we also encourage you to choose unusual spaces so that it is not another boring corporate meeting. These places create a kind of coziness and will surprise your employees with their unusualness. We can also help you decorate the spaces, and find you host speakers or photographers who will capture these moments.
Celebrations in your yard
The first celebrations we decorated were our own birthdays that took place in the garden yard. It was important to us that friends and family felt cozy, felt a magical atmosphere and were surprised by the courtyard they had seen many times.. We know how important this is for you, and we want to ease your worries about party space and decorations. You can save big amount of money because of rent-free space so make the most of it and we will make sure it looks amazing and surprises all the guests. Let's make your yard magical together!
To surprise, the future bride often requires a lot of work, in this case, we can help you. Before you arrive, we will prepare your chosen place and no matter whether it's held the seafront, in the park, or in your yard. We offer a wonderful picnic table decorated with flowers, a swing, and a photo wall where you can capture unforgettable moments. The bride will be surprised and you won't have to worry about anything. Also, we can offer the services of a photographer and help prepare the program.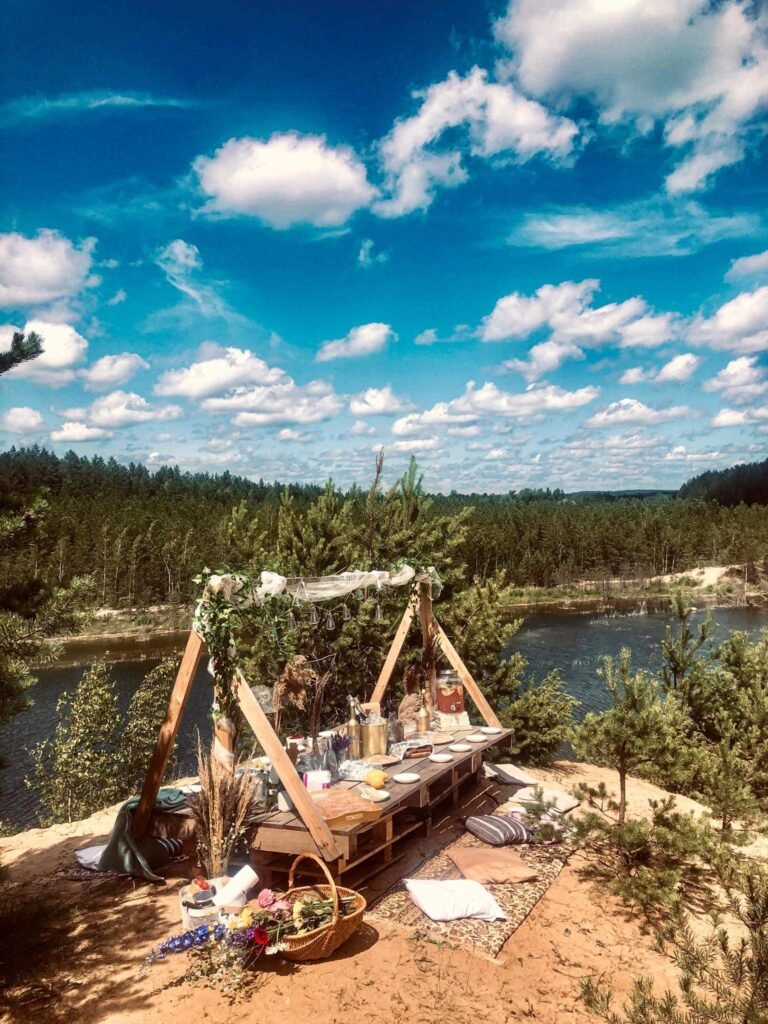 20 ′ summer hit! Move your celebration to stunningly beautiful Lithuanian places and various corners. We can make sure you have a table, decks, rugs, and cushions to make your picnic comfortable and cozy!
This is the day of the year when you want to surprise your friends and loved ones with a birthday party. It can be a celebration that resembles a small festival from year to year or just a small but cozy opportunity to get together. We can help you choose a birthday theme and create a complete image of the event based on it, which will mark unforgettable moments.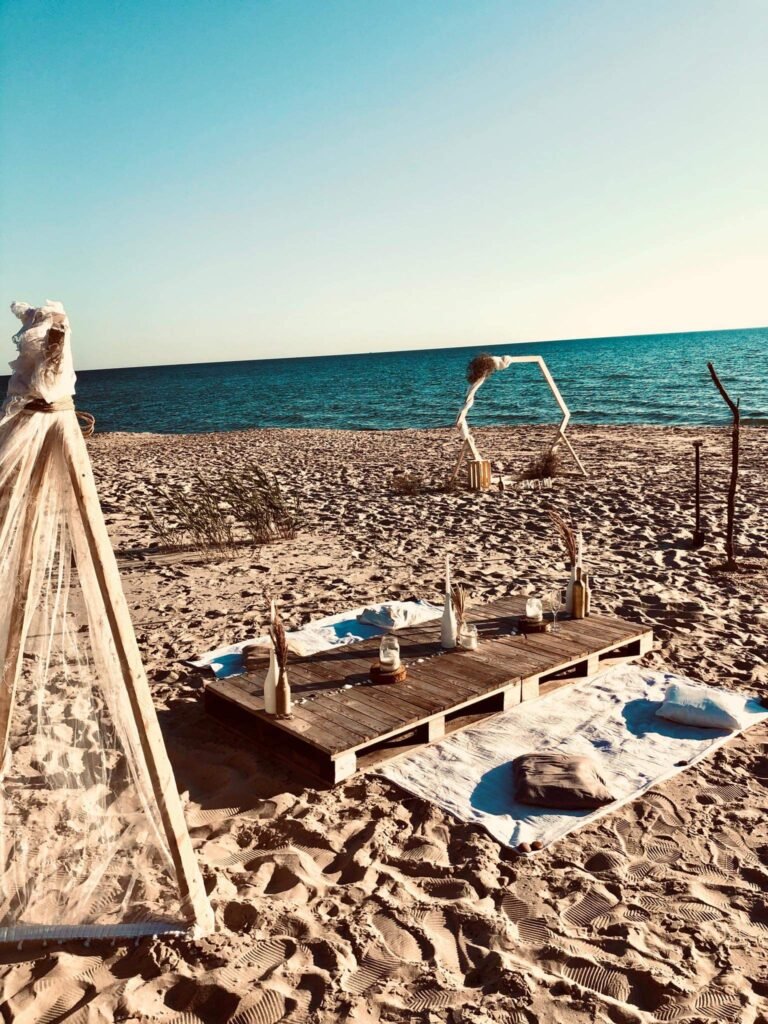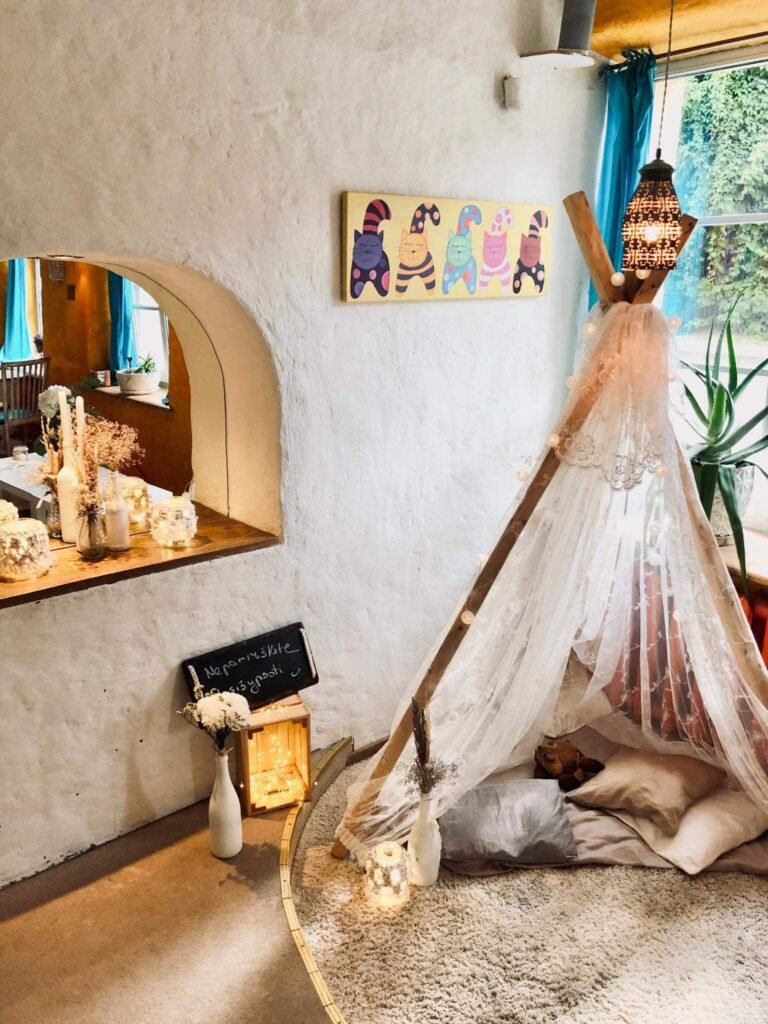 It is a beautiful Christian holiday where it is important to create a cozy and magical atmosphere to make this day a memorable day for both children and adults. 
We can help fulfill the image of the festival and create a WOW factor. We can help decorate the tables or even create a space from pallets and rugs where festival attendees can sit down. We can also help create a light installation that would make a great place to take a photo for festival attendees.