These days, we are increasingly seeing the importance of sustainability. That's why we try to find a greener way to decorate events. Much of the decorations we use are second-hand made from recycled materials or useless items that we bring for a new life.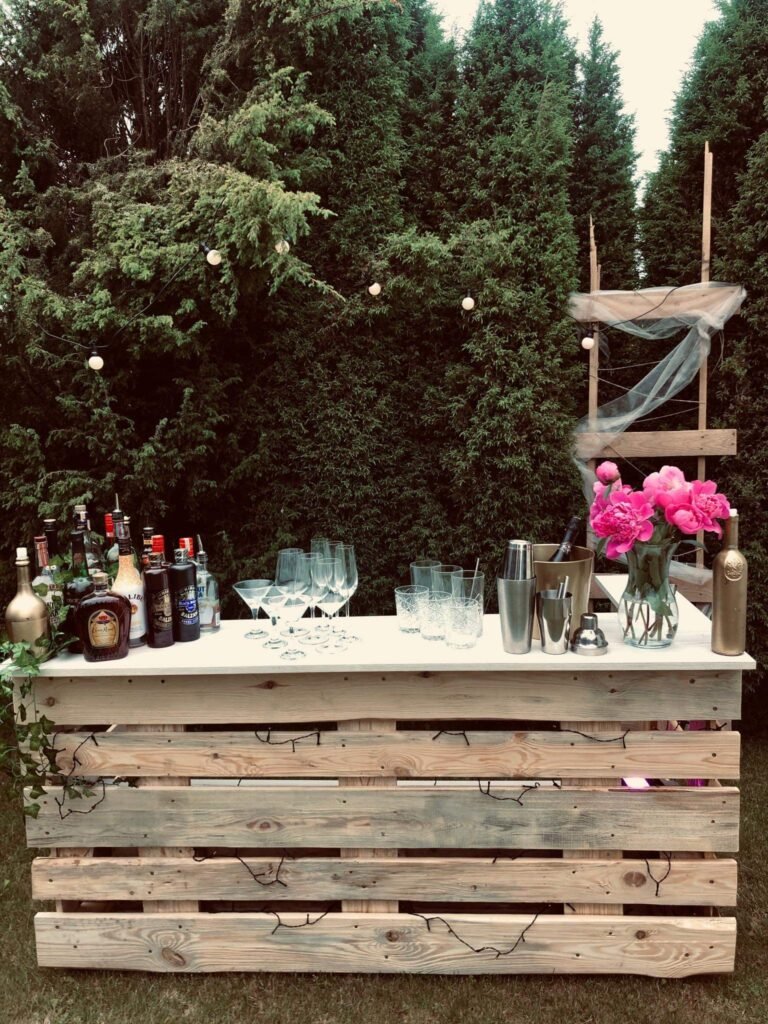 To save money and create a cozy atmosphere for the celebration, we encourage our customers to take into account the time of year. At certain times of the summer, we offer a choice of flowers that are in their inflorescence or dried plants that give a kind of beauty. As the periods of the year change, we can offer decorations that reflect the seasonality of the time.  
We always try to find the right style according to the wishes of the clients and create an overall image of the event. One of the most popular styles we focus on is Rustic, and it is dominated by wood. We also offer a modern metal style, combining photo walls, tables, and candlesticks, which will create an unforgettable image of the event.